There was a moment of glee when I won the major prize at a PNG-Australia investment conference in 2017 – a return air ticket for two anywhere on the Air Nuigini circuit. The option of a wonderful trip with my wife from say, Sydney to Japan, seemed very tempting.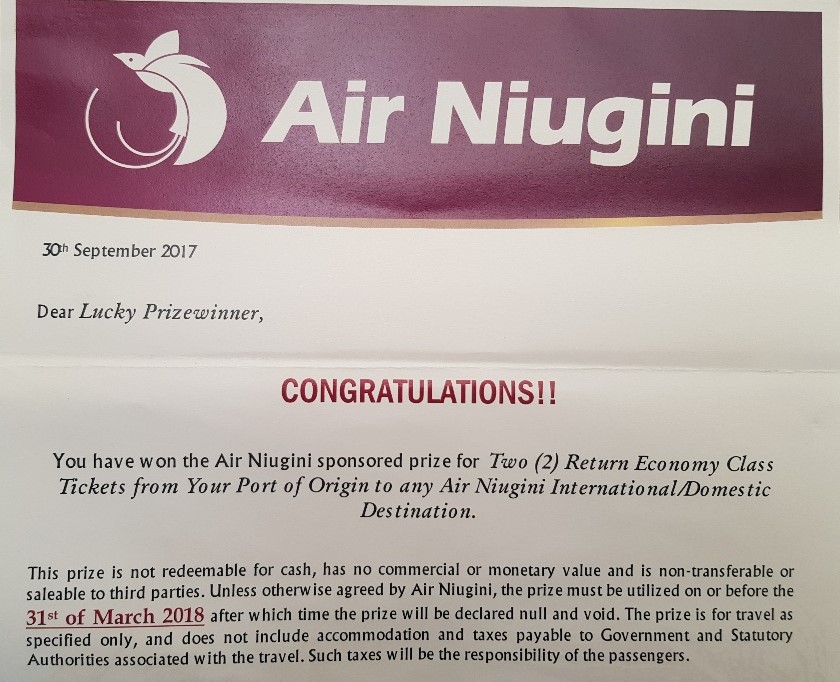 Glee quickly turned to the reality of fear. When I talked to the Air Nuigini representative straight after the prize drawing, I immediately asked if I could donate the tickets to charity. "Why would you want to do so?" was the very reasonable question.
The answer to that question was unfortunately thrust upon the former Vice-Chancellor of PNG's 2nd largest university, Dr Albert Schram. Albert was transiting the main city in PNG, Port Moresby, on his way from Australia to Europe (and the reasons he was doing that is part of another sad story for PNG). While transiting on Air Nuigini, his passport was confiscated, and he was subsequently arrested on what can only be seen as trumped up charges. He was charged with "false pretence" – essentially a claim that he had a "fake PhD".  I'm getting worried about how "fake" is being used by parts of the PNG establishment (see here). He currently is before the courts to see if his bail conditions can be altered to allow him to have his passport returned.
During this sorry episode for PNG's reputation, the "Scholars at Risk Network" (see here  )has raised its concerns about his treatment, as has Professor Stephen Howes in a blog post (see here ) and a subsequent radio interview (see here ).
Professor Howes notes "The episode is damaging not only because of the chilling effect it will have on domestic critics and reformers, but also because it will scare away academics and other foreigners who might otherwise be attracted to work in PNG, and take on positions of responsibility."
PNG ranked 53rd in the 2018 World Press Freedom Index prepared by "Reporters without Borders" (see here), a fall of 2 positions from the year before. The focus of this measure is on violence done to journalists or other media figures – either explicit killings or imprisonment. However, pressures on press freedom in PNG are more subtle. Many of the journalists who have spoken to me over the years then lose their jobs. Coverage on radio or TV gets a phonecall from the Prime Minister's Office with a "please explain". Newspapers fear loss of government advertising material and other pressures. People who raise questions are stood aside. Non-citizens who speak out are deported or, as was the case with myself and John Gaurnaut, it was reported we were deported when we weren't actually in the country at the time. Open and legitimate questions about the PNG government's budget policy (actually based on PNG's own Treasury's analysis – see here ) were characterised by Prime Minister O'Neill in August 2015 as my deliberately "undermining the sovereignty of the country". This is a serious accusation by the head of Australia's closest neighbour – essentially an accusation of sedition.
So I was fearful of transiting Port Moresby on an Air Nuigini ticket. Like Albert, I have raised questions about the performance of the PNG government. Unlike Albert, as I was not able to transfer the tickets to charity or even assist with fund-raising for the PNG earthquake relief, I allowed the free tickets to lapse in late March. Given what's happened to Albert, I remain fearful of entering PNG. This fear will spread because of his poor treatment and further harm PNG's reputation in its APEC year. But more importantly, it will stop good people wanting to go to PNG to assist with its development challenges – and PNG currently needs all the help it can get.